Move For Life
Whether you're completely deconditioned, an athlete looking to push past a plateau, or anywhere in between, SOL Performance's expert training staff will push you to reach your fitness goals.
With expertise in movement science and training that far surpasses that of most gym-based personal trainers, SOL's performance coaches deliver the individualized and evidence-based services that guarantee results.
Train to Prevent Injury. Train Without Fear of Injury Relapse.
SOL Performance Training was born to give our physical therapy "graduates" a fitness facility where they could push beyond their recovery without fear of relapse. As a result, all services at SOL Performance Training are designed to help you move, train, work, and play without injury for a lifetime.
Optimal, evidence-based personal training programs designed to help you reach the next level in your athletic and fitness goals.
Schedule Training
Training Services
1:1 Performance Training
Semi-Private Training
Sports Performance
Titleist Performance and Golf Fitness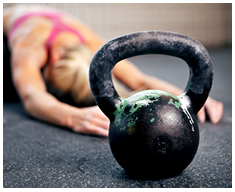 With class sizes limited to 10, you get the camaraderie of group exercise with the individual attention of personal training.
Book Small Group Training
SOL SGT Offerings
SOL Functional Movement
SOL Strength
SOL TRX Training
SOL Performance Bootcamp
SOL Kettlebell Conditioning

Bounce back from injury, revitalize your body, compliment your training, and elevate your performance.
Schedule an Appointment
Restoration Services
Massage Therapy
Active Release Techniques®
Selective Functional Movement Assessment
Functional Movement Screen
Light Therapy