Move for Life 
With expertise in movement science that far surpasses that of most gym-based programs, SOL PT delivers exceptional, individualized training through private virtual training sessions that can be done from the comfort of your own home, making training efficient, effective and fun! Our expert trainer will implement proper strength and conditioning methods, and improve overall movement patterns, mobility, strength, core stability and muscular imbalances.
How it Works 
Get started with an assessment. Discuss medical/injury history, current habits and goals. We will design a program based on your needs, goals, and what equipment you have available at home. Follow up once or twice a week via a 1:1 video session to get help with the proper form and to build onto your exercise program.
Meet Our Trainer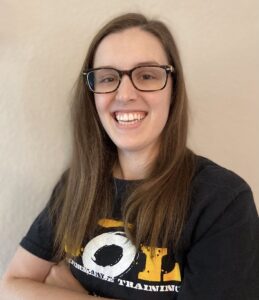 Allyson Lehi 
"What makes me unique? I have an injury prevention background and have worked closely with physical therapists for over 3 years now. I specialize in training folks that are either returning from an injury, currently have an injury, or want to work on preventing a future injury. I have experience training in an online setting and can design a program that caters to each client's individual needs no matter what stage of life they are in."
1 session — $65.00  
4 sessions — $235.00  
8 sessions — $450.00 
Get the proper coaching you need to reach your goals with limited equipment, all from the safety of their own home. Sign up today!