"Striving to Give Everyone Their Best Life."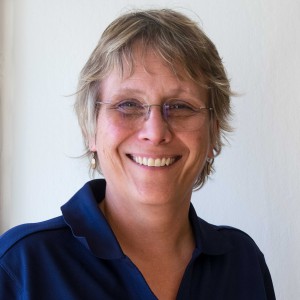 Physical Therapy Schedule
Monday, Wednesday & Friday
SOL Main Office (2nd floor)
Tuesday and Thursday
Performance Center (1st floor)
Make An Appointment
Certifications & Professional Highlights
Master of Science in Physical Therapy, Beaver College, PA; Bachelor of Science in Health Services, Lock Haven University, PA. Continuing education coursework includes: Treating Functional Instability in the Neck and Shoulder; Differential Diagnosis and Manual Therapy of the Shoulder; Muscle Energy & Beyond: Upper and Lower Extremities & Ribs; Cranial Therapy Series: (CRNS 201); Integrating the Lumbar Spine, Pelvis and Hip; Upper and Lower Extremity Compression Syndromes; Evaluation and Treatment of Temporomandibular Disorders; McConnell Patello-femoral Treatment Plan; Functional Orthopedics I & II; Evaluation and Rehabilitation of the Shoulder; Mid-Atlantic Athletic Trainers' Association Clinical Symposium; The Knee: Current Concepts and Treatment; Manual Rehabilitation TIechniques for the Knee; Evaluation, Treatment and Prevention of Spinal Disorders; Foot Bio-Mechanics and Orthotic Therapy; Far West Athletic Trainers' Association Clinical Symposium; The Mulligan Concept: Mobilizations with Movement and Follow-up Course; Beyond Conventional Exercise: Level 1; First Annual East Bay Sports Medicine Clinical Symposium; Australian Approach to Manual Therapy – Year Long Course; Mobilization of the Nervous System Level I and II; The McConnell Approach to the Problem Shoulder; Advanced McConnell Patello-femoral Treatment Plan; Myofascial Mapping: A Diagnostic Tool; The Thorax: Restoring Function and Relieving Pain; Mechanical Model Pressure Scan: For Treatment of Movement; Muscle Energy Technique and "Beyond"; Back to Golf: Basic Course; The Pelvic Girdle; The Pelvis: Restoring Function and Relieving Pain; Strain and Counterstrain I and II; Farwest Athletic Trainers Assoc. Clinical Symposium; Advanced Management of Breast Cancer Rehabilitation; Movement System Syndromes of Lumbar Spine & Hip; Effective Geriatric Rehab; The Hesch Method Whole Body Seminar; Selective Functional Movement Assessment; Therapeutic Taping: The Breakthrough for Healing with Musculoskeletal Conditions; Fascial Movement Taping; Cortical Field Re-education.
Biography
Amy Greczyn is an extremely talented and experienced physical therapist who is passionate about working through the myriad of movement challenges that her patients bring to her. Amy chose physical therapy because it focuses on helping people get well through manual techniques and stay well through education. She knows that when patients can visualize and understand how their bodies work they will reach their goals for rehab and beyond.
As both a Physical Therapist and a Certified Athletic Trainer, Amy believes the definition of an athlete is someone that goes out and does the physical activities that they love – no matter what that activity may be. Amy's greatest satisfaction is knowing that she helps athletes of all proclivities return to doing what they love at their fullest possible capacities. Catering treatment to the nuances of individual impairments is paramount to high quality care and, with over 30 years experience as a Physical Therapist, Amy has an incredibly broad toolkit that she pulls from when choosing how to treat.
Amy is an inquisitive, fun-loving physical therapist who is always motivated to expand her skills so she can be better. Her heroes are 80 year olds who are breaking records when they're 80, and she pursues the kinds of continuing education, experiences and coursework that enables her to teach her clients preventative measures to keep them breaking records well into their later years.
In her free time, Amy enjoys a variety of activities from reading and photography, to snow-boarding, fly-fishing, sailing, stand-up paddle boarding, and backpacking. On occasion, Amy has been know to feed her adrenaline habit with jumping out of airplanes and paragliding.
Make An Appointment