"Pain free movement is essential for a healthy and happy life."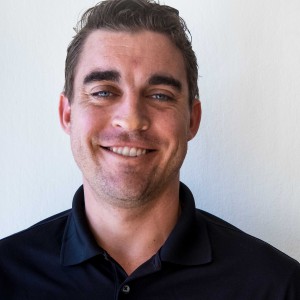 Physical Therapy Schedule
Monday and Wednesday
Performance Center (1st floor)
Tuesday and Thursday
SOL Main Office (2nd floor)
Make An Appointment
Certifications and Professional Highlights
Doctorate of Physical Therapy (MGH Institute of Health Professions, MA); Bachelor of Arts in Kinesiology (Occidental College, CA); Full body ART™ certified; Member APTA and California Orthopedic Manual Physical Therapy Special Interest group; Kinesiotape Level 1&2; FMS Level 1; Annual California Physical Therapy Conference Presenter ("Using Manual Therapy to Improve Swimming Performance"); Water Polo Coach; Swim Coach; and Competitive Open Water Swimmer (Alcatraz, Golden Gate, Bay Bridge, Trans Tahoe plus many others).
Biography
Dr. Adam Branson is an orthopedic manual physical therapist who is committed to providing hands-on physical therapy treatments combined with education, compassion, and therapeutic exercise to help individuals achieve pain free movement and return to their own passions, whether that is running a marathon or simply being able to pick up their child without pain.
As a collegiate athlete, active outdoors enthusiast, and father to a very active child, Adam knows how important it is to move and live life without pain. His practice includes treatment of major league baseball players, Div I NCAA athletes, Ironman athletes, marathon runners, Crossfit athletes and weekend warriors of all ages and abilities.
Adam combines his clinical experience with updated research and literature to ensure that you receive the most up-to-date and effective treatments. He thoroughly listens to your goals and assesses your total body movement to develop a rehabilitative program that is tailored to you and works with your daily life. He utilizes Active Release Techniques, instrument assisted soft tissue techniques, as well as joint mobilizations and therapeutic exercises to help expedite your recovery.
When not at SOL, Adam enjoys spending time with his wife, daughter and dog, swimming, running, backpacking, camping, gardening, and anything else outdoors.